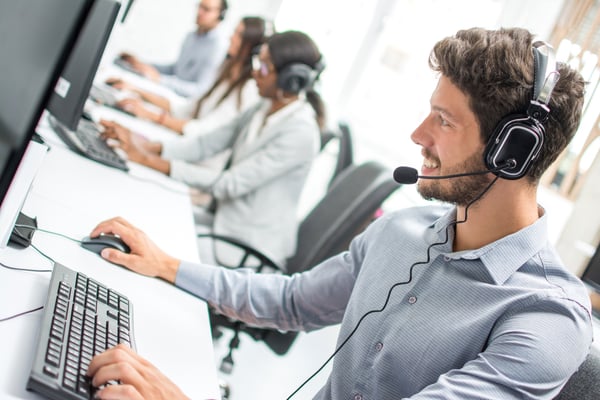 One of the things we're most proud of here at Funnel Clarity is the pedigree of our training content. We analyzed many, many years of field research and data-and identified statistically significant best practices from successful sales interactions. Those best practices became the strategies and tactics that we teach our clients.
While we help sellers improve in every part of the sales funnel, here are four prospecting techniques discovered from over 100,000 cold calls.
View Switchboards and Admins as a Resource, Not an Impediment
You may be surprised to learn that a successful cold call often begins with speaking to switchboards and admins. The best prospectors don't view people in these positions as an impediment or a gatekeeper to their prospects, instead, they leverage them to the fullest.
Switchboards and admins have a wealth of information such as direct lines, correct email addresses, org charts, current initiatives, who holds the responsibility for purchasing their products/services, etc.
(Side note: It's important to note that switchboards and admins hold different areas of responsibility, and thus require a different approach.)
Use Pre-Call Research to Break Through the Vendor Static
In addition to speaking with switchboards and admins to gather information, doing extensive pre-call research is invaluable.
The modern buyer is contacted more than ever through a variety of channels. It has never been more of a challenge for prospectors to break through vendor noise and grab the attention of the prospect. The most effective way to do this, is to show your prospect that you've done your homework on them or their company before reaching out.
Reference Challenges Their Peers Face
After differentiating yourself with pre-call research, the next step is to have a conversation with your prospects and secure commitment to a next action. However, you will rarely achieve this by pitching your product/service to your prospect. Instead, bring up a challenge that peers within a similar demographic might share.
Executives are curious about what challenges their peers are facing and how they have solved those challenges. By referencing these challenges with potential customers, you will be viewed as a subject matter expert and secure commitment.
Prospects Object for 3 Reasons
Over 100,000 sales calls demonstrated that prospects object on a cold call for one of the following three reasons.
Not Listening: The prospect simply was not listening and not engaged with you. They were distracted the entire time you were speaking to them and give an objection to make it seem like they were actually listening to you.
Don't Understand: They are listening to you and perhaps asked some questions; however, they do not understand fully with what you're trying to convey to them, and as a result, give an objection.
Genuinely Not Interested: The prospect listened to you, fully understands your product/service and for a legitimate reason (such as they recently signed a deal with your competitor), they object.
Sellers who are able to quickly identify which category a prospects objection falls into on a cold call and react appropriately, have a higher chance of success.
Conclusion
When it comes to refining your prospecting efforts, there's no substitute for data-backed insights. These approaches emerged from our study of thousands of cold calls, and you can put them to use and see improvement right away.
Perfect the cold call.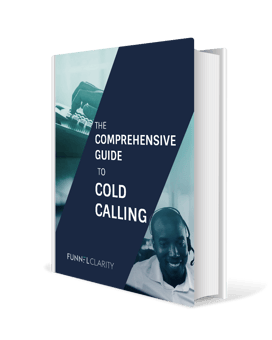 Read the eBook:
The Comprehensive Guide to Cold Calling