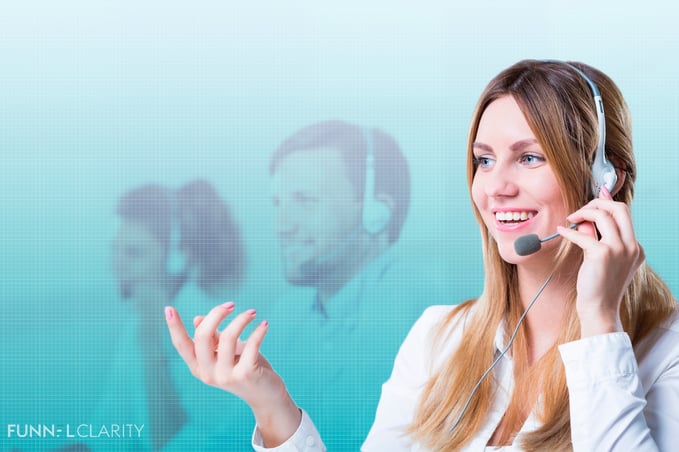 Role specialization is a growing trend in the sales world. Within the past few years, sales leaders realized isolating that top of funnel activities into a separate role allows sellers to focus on closing.
These top of the funnel teams came to be known as sales development or lead qualification. Over time, an added benefit of sales development teams emerged: early career sales people could get their feet wet, learn the business and move into a full-cycle sales role later.
At Funnel Clarity, we hear from teams at various points of the sales development journey. Whether you are just starting to build a sales development function, or looking to iron out your lead qualification process, these are the four most important elements for success.
Environment
Sales development moves quickly. The volume of activities, wins and losses is far greater than other sales roles. Reps learn, adapt and pivot faster because due to a large number of relatively low-risk opportunities.
This is why many companies put sales development teams under one roof, or even a dedicated office. As much as sales is moving in a virtual direction, nothing can replicate the infectious energy and creativity that resonates through a successful office.
If you can't avoid hiring individuals who work remotely, think about investing in technologies that help them see and share with each other: like video conferencing or call recording and gamification software.
The same goes for sales development teams that sit together, but are located in a satellite office or remote from other colleagues. It's important to give the sales development team access to other roles and departments, so they feel invested in and apart of the company mission.
Career Path
Company leaders should care about the career path of their sales development teams just as much, if not more so, than each individual member themselves. It's vital to strike the right balance of time in the role before eligibility for promotion.
Too long, and you may lose people due to burnout or disengagement. Too short, and you'll spend all your time hiring and onboarding. Most companies we work with require a minimum of 18 months in-seat before a promotion is on the table. It's also important to shorten onboarding time as much as possible. If it's feasible, hiring in groups – even if it's only two at a time – can help a great deal in pacing and motivation. By working closely with a "buddy", new hires get increased exposure to learning experiences.
Goals
A solid onboarding process has clear goals for both results (ie., number of new opportunities per month, or opportunities per quarter) and daily activities (calls and emails).
There are lots of ups and downs in the fast-paced sales development world, so reps need to anchor themselves with tangible daily inputs. It helps teams stay consistent and trust in the process.
This shouldn't be guesswork – start with a reverse funnel exercise.
How many appointments or opportunities will allow your rep to pay for their seat?
How many conversations are needed to produce an appointment?
How many calls or emails yields a conversation?
Measuring these metrics has the added bonus of tracking how quickly new hires are onboarding and where they might need additional coaching.
The Handoff Process
It's the age-old cliché: there's always friction between marketing and sales. But because sales development sits in the middle, the problem is solved, right?
It certainly helps, but the last thing we want is to move the friction down the funnel. No matter how closely the sales team works with their respective SDRs, every organization encounters some sort of challenge creating a handoff process. Before building your team, make sure you have the following defined:
What's the definition of a qualified opportunity (is it objective enough)?
What does the seller need to know to be successful, heading into the first meeting or the demo?
What is the definition of a buyer or influencer?
Finally, to what degree (if at all) is the SDR responsible for creating value for the prospect and guiding the prospect into a buying decision?
Establishing or growing a sales development function can be a great opportunity to reach new levels of productivity. Unfortunately, poor execution can lead to a lot of turnover and frustration from the closing sales team. By focusing on these four items, you can ensure that your sales development team is as successful as possible.
Editors Note: This post was originally published in 2014 and has been rewritten and updated for accuracy.
Build a world class sales development team.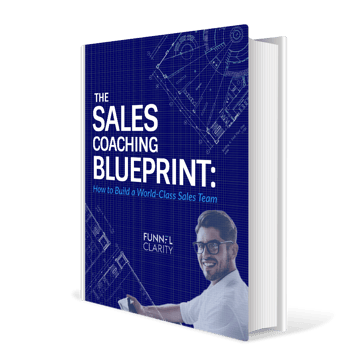 Read the eBook:
The Sales Coaching Blueprint: How to Build a World Class Sales Team