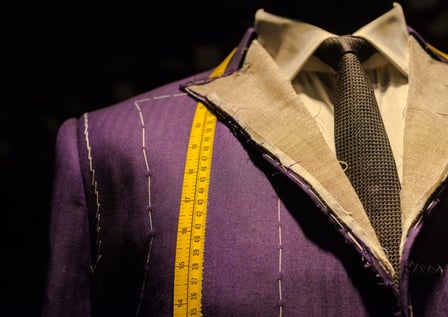 Marketing personalization (sometimes called one-to-one marketing) consists of all the activities that enable marketers to present a unique offering for each prospect or customer. It is very effective: using content personalization, for example, increases conversion rates and lead generation by up to 350% (source: BrightInfo).

User vs. marketer personalization
In April, during The Marketing Nation Summit, Marketo's CEO Steve Lucas talked about the engagement economy, and how customers want engagement on their terms. He went on to advise that the new rules of engagement are to 1. Listen, 2. Learn and 3. Inspire. It's a simple and powerful process. At the same time, marketers have to be careful not to adhere too strictly to a careful plan. For marketers, things are becoming less linear and more difficult to measure.
Here's why:
Mark Bonchek and Cara France first commented years ago in Harvard Business Review that "the primary problem with the funnel is that the buying process is no longer linear. Prospects don't just enter at the top of the funnel; instead, they come in at any stage. Furthermore, they often jump stages, stay in a stage indefinitely, or move back and forth between them." This message has never been more true.
Listening, learning and inspiring must always be evolving. If it's limited to a single point in time, the output suffers. All research indicates that most of the buying process is done by the time you have your chance to introduce yourself to the prospect.
So how do you put the user at the center of your marketing efforts? You provide yourself with as many touch-points as possible to offer value throughout the entire buyer journey, rather than forcing the prospect into your funnel.
Where would you employ marketing personalization - TOFU and MOFU?
Since we believe the funnel is dramatically changing, it really comes down to where you believe the biggest business opportunity lies. I believe it is the 97% of your audience that deliberately decide to remain anonymous. In classical terms, this is the top of the funnel. But I also believe that the lines between owned and paid media are blurring, and this provides a great opportunity for marketers to drive quality audience and convert it - covering the entire buyer journey and expediting it, while reducing the overall cost of online leads.
The science behind it
As a dropout PhD student in marketing, this is my favorite part. With everything in marketing technology moving so fast, it's really important to build your product - and value - based on human traits that have been proven time and again in academic research. We found 4 of them around the paradox of choice.
The Paradox of Choice - Some choice is good. A lot of choice isn't. People just don't react well to it. But without lots of content, you will not be able to do 1-to-1 marketing. There are a few related phenomena:
User disorientation - Just look at websites. I probably go over 30 new ones each day. Even with the most focused, singular huge Call to Action button, there are still so many options. How do you navigate people to the right page? Well the short answer is using a road map and tying it to their interests.
Paralysis of analysis - People who analyze a large number of options tend to freeze up, unable to make a decision.
Death by intuition - Force people to choose out of more than 5 options, and they will guess. When you offer them 30 content items, the chances of them hitting the right one are close to 0, meaning: they will leave immediately afterwards.
Today's guest post comes from Asaf Rothem. Asaf is the Founder of Vikki, which helps scientists communicate their research by turning it into a clever animated video and then publishing it on Youtube and on Amazon Prime.
Looking for more on how to develop prospects?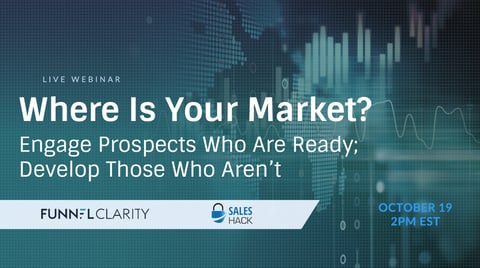 Watch the webinar with Chad Burmeister:
How to Find Your Market: Engage Prospects Who Are Ready to Buy, Develop Those Who Aren't