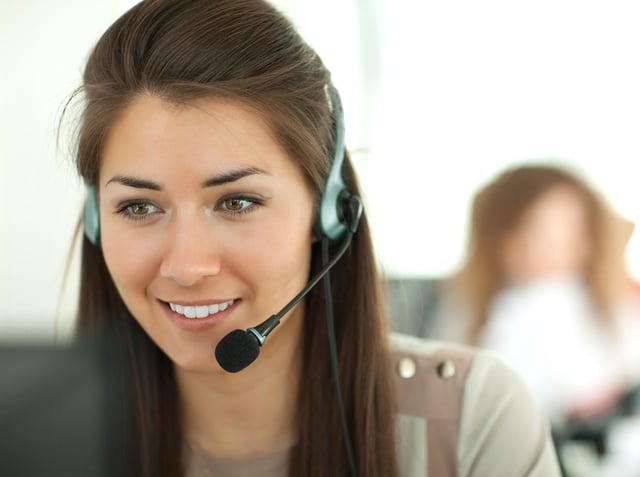 If you're trying to develop an inside sales team, you're in luck. There's a chance you may already have one in your own backyard. It's your call center.
From time to time, we at the AA-ISP (the inside sales association) see new speakers and sponsors come into the fold who refer to Inside Sales Departments as "Call Centers" and to Inside Sales Reps (ISRs) as "Agents." Hearing those terms takes me back to the late 90s when those may have been the prevalent terms. Nowadays, even those of us who have been in sales for a long time might cringe a little at the "Call Center" label. The Boiler Room images rush to mind. From one sales professional to another, I take it upon myself to clue in these new members of the community: every time they say "Call Center" and "Agent" they risk alienating themselves from the community of inside sales leaders from whom they seek business. Most times they are appreciative of the feedback.
I realized I couldn't be the only one who felt this strongly. I began thinking, "What is the difference between a Call Center and an Inside Sales Team?" For those companies that are trying to convert their Call Center into Inside Sales, "When does a Call Center become a modern Inside Sales Organization?"
So the Funnel Clarity team reached out to previous winners of the Top 25 Most Influential Inside Sales Professionals award. Who better to ask, right? Here's what they said.
Trish Bertuzzi, CEO, The Bridge Group I am not sure that evolution will ever happen as both have their place in our economy. A Call Center is an environment best suited to B2C. Agents handle inbound calls and the communication is either a one call close sales process or customer service oriented. Inside Sales Teams are B2B centric and are either focused on engaging with buyers to fill the top of the funnel or completing the sales process in one call or many. This delineation is just my interpretation. Tweet this

Ken Krogue, President, InsideSales.com A Call Center comes in two flavors: outbound telemarketing, or inbound call handling. B2B or large ticket B2C products that are complex enough not to be handled in a single call, require professional sales people with a dynamic playbook, rather than call scripts. This is often called Inside Sales. Usage of technologies such as web conferencing tools are when Call Centers become modern Inside Sales Organizations. My Forbes article may offer some additional information. Tweet this

Sean Murray, VP of General Business Sales, Xactly A Call Center becomes a modern Inside Sales Organization when companies migrate from 'feature dumping' to teaching the market about relevant answers. After running global tests, reading research (notably about Millennials), and studying data, more companies enjoy higher operational yield by shifting sales 'inside' vs jumping on a plane. Tweet this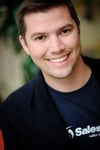 Kyle Porter, CEO, SalesLoft A Call Center becomes a modern Inside Sales Team when a game plan is put in place to professionalize messaging, install best practices on processes, rotate mediums between call, email, and social, conduct prospect research, and most importantly when the team members are hired, trained, coached, led, and treated as professionals. Tweet this

Lauren Bailey, President, Factor8 The fastest and easiest marker to sort organizations into "Centers" and "Inside Sales Organizations" is Pipeline Management. A professional sales team – be it inside or out – is managing leads, opportunities, and deals through the funnel. Tweet this

Mike Brooks, Founder, Mr. Inside Sales A Call Center becomes a "modern Inside Sales Team" when the complexity of the sales cycle changes. The outbound call now requires actual qualifying of new prospects "warm or cold" leads. The sales cycle is also lengthened to include presenting a demo, following up on prospects etc. Tweet this

Chad Burmeister, VP Sales & Marketing, ConnectAndSell "Inside Sales has become THE strategic weapon of choice for organizations all over the world. A Call Center becomes a modern Inside Sales organization when they can provide not just meetings, but a variety of capabilities including data, predictive analytics, management oversight, sales acceleration technology, call coaching, conversations, demos and closed deals." Tweet this

Matt Musial, VP of Sales, Vitalyst "Modern Inside Sales Organizations are built around a core standard of sales methodologies and processes for B2B selling. The biggest differentiator being that Call Center Agents tend to operate in a very transactional manner over one phone call, while Inside Sales Representatives take an interest in building partnerships with their prospects and clients through a custom approach not just toward selling." Tweet this
Kelly Molander, Tibco Director of WW Inside Sales and Business Development "A modern Inside Sales Organization typically consists of a group of highly skilled sales professionals who happen to sell remotely. These types of teams have a scalable, repeatable process and are measured on more than "smiles and dials." Tweet this

Ralph Barsi, VP of Field Operations, Achievers "By definition, a modern Inside Sales Organization would not use methods, tools, and approaches of yesterday's sales teams. Today's Inside Sales Organizations leverage a robust technology stack. The stack is comprised of productivity, messaging, data, and intelligence tools to listen, connect with, and engage today's modern buying teams." Tweet this

Laurie Page, Managing Partner, The Bridge Group, Inc. "Funny, I just had this conversation with a client the other day. Currently, the client is leveraging sales acceleration tools and hiring real sales professionals, but just having good tools and great people doesn't equal modern. They focus on monitoring and measuring activity metrics. That to me is a Call Center. Modern is about measuring what matters: conversion rates, pipeline generated, forecast aging, and revenue." Tweet this

Michael Critchfield, SVP of Sales, InsideSales.com "For me, a cutting edge floor is represented by a systematized, simplified, and scalable model. It represents a defined sales methodology that everybody adopts to drive success. Modern Inside Sales Organizations want to iterate and improve. Those who stand still are dead." Tweet this

Alex Turner, Head of Inside Sales, Wrike "You know I cringe when I hear Call Center or the dreaded T-word (Telemarketer). A Call Center evolves into a Modern Inside Sales Organization when it moves to a multi-pronged communication approach (call, email, social, etc.). Then there are multiple interactions and a sense of nurturing and relationship building." Tweet this
A LOT of great answers. Thank you, thank you, thank you to the Top 25 for clarifying!