Role playing is an indispensable tool for sales people to improve with colleagues. It allows your team to practice techniques in a low-stakes, comfortable environment. In this video, Abin Dahal, Funnel Clarity Inside Sales Representative and Tyler Vance, Funnel Clarity Account Manager break down the fourth of four steps you can take to improve the quality of your sales role plays.
Next week, we'll go through another aspect of improving your internal sales role plays: don't. In the mean time, you can watch Part 1, Part 2, and Part 3 or connect with Abin and Tyler on LinkedIn to interact with them directly if you have questions or comments.
Coaching your sales people is the fastest way to improve sales performance.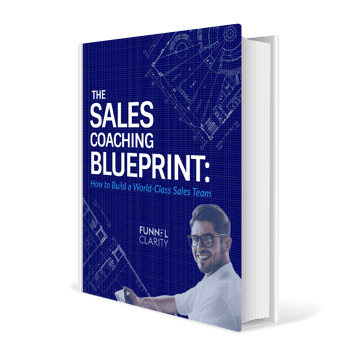 Read the eBook:
The Sales Coaching Blueprint: How to Build a World Class Sales Team