Sales prospecting is both a science and a discipline. So why are sales teams looking for growth tactics in unproven places? We believe that following a structured set of steps and tactics based on proven results is what yields growth for sales professionals.
Cold calling, cold emails and social selling are not antiquated methods by definition. But if executed poorly – they're wildly ineffective. We analyzed more than 100,000 sales prospecting calls at 100 companies across 19 industries to determine which sales prospecting tactics work and which don't. We know the most common pitfalls, and have built prospecting training materials that help organizations overcome them.
Every sales prospecting training relationship begins by understanding:
Your team's strengths

when it comes to prospecting, techniques and success rate.

Your team's weaknesses

in planning, execution or strategic adjustments.

How to take advantage of strengths and course-correct weaknesses to

surpass your quota

.
3x3 Research©
3x3 Research© is a step to take in your pre-call prep: find 3 unique pieces of research on the contact or company in 3 minutes or less. Doing this step helps you create curiosity in your prospecting outreach. The 3x3 Research© approach got its start with Funnel Clarity and we've incorporated it into many of our training, including sales prospecting training.
Fearless Prospecting©
Disregard the tired excuses claiming that traditional sales prospecting tactics don't work. Have the courage to refine your approach with sales prospecting solutions that break through common barriers, build rapport and professional credibility, and ultimately grow qualified leads. Clients that have completed this prospecting training experienced 200-300% increases in qualified leads. Fearless Prospecting© focuses on the tactics of reaching people through phone, email and social media with a renewed approach that builds professional credibility and common ground.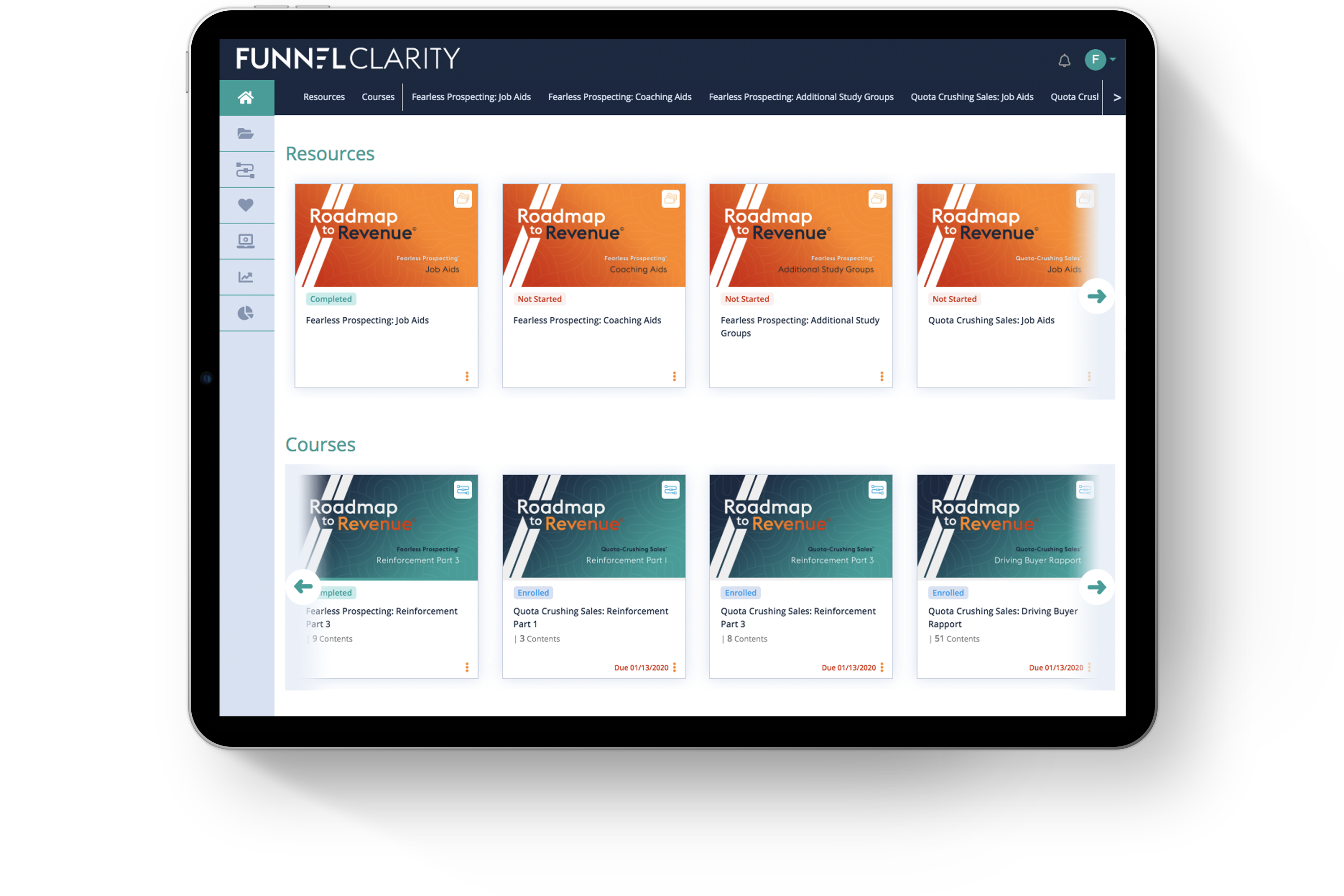 Interactive Online Sales Prospecting Training
Prospecting training with our online platform is impactful for sales professionals and insightful for sales leaders. Gain insight into each team member's participation, completion, comprehension and engagement with course material. Team member's can interact in group exercises and discussions to increase continuity across the organization.