The reality is this: depending on what stage of a decision journey your prospect is in, they may be arriving to the conversation already highly informed on the solution. A consultative sales approach positions sales professionals as reliable partners rather than an authority on features and benefits, helping to guide prospects on their path to purchase.
The fundamental shift is that all focus moves from the product, to the prospect. Features, benefits, reviews and cost tables are readily available online and prospects can find them on their own time. The consultative sales approach works to uncover deeper insights from prospects and address their specific needs during your conversations.
Consultative sales training with Funnel Clarity helps sales professionals:
Do the research.

Sales professionals need to take time to understand the buyer's needs. Do this by putting in the work – researching your buyer's industry and organization, and asking strategic questions during conversations.

Guide the buyer.

Assertive tactics are no longer the primary goal. Sales professionals need to provide education and resources.

Tailor the buyer's experience.

Were you listening? Attentive listening is key to a consultative sales approach. Tailor the resources, education and next steps to your buyer's unique needs.



Quota-Crushing Sales©
Win more business by recognizing the stages of a customer's decision journey and aligning your sales approach to meet them where they are. Consultative sales training clients have experienced a 48% increase in close rates and 42% decrease in stalled opportunities.
We know that buyers put a higher value on what they say during sales conversations than what sellers say, and a higher value on what they ask for than what a seller freely offers. The investment of time and energy working with a prospect is more fruitful when sales professionals have completed consultative sales training – helping them get recognized as trusted advisors by their prospects.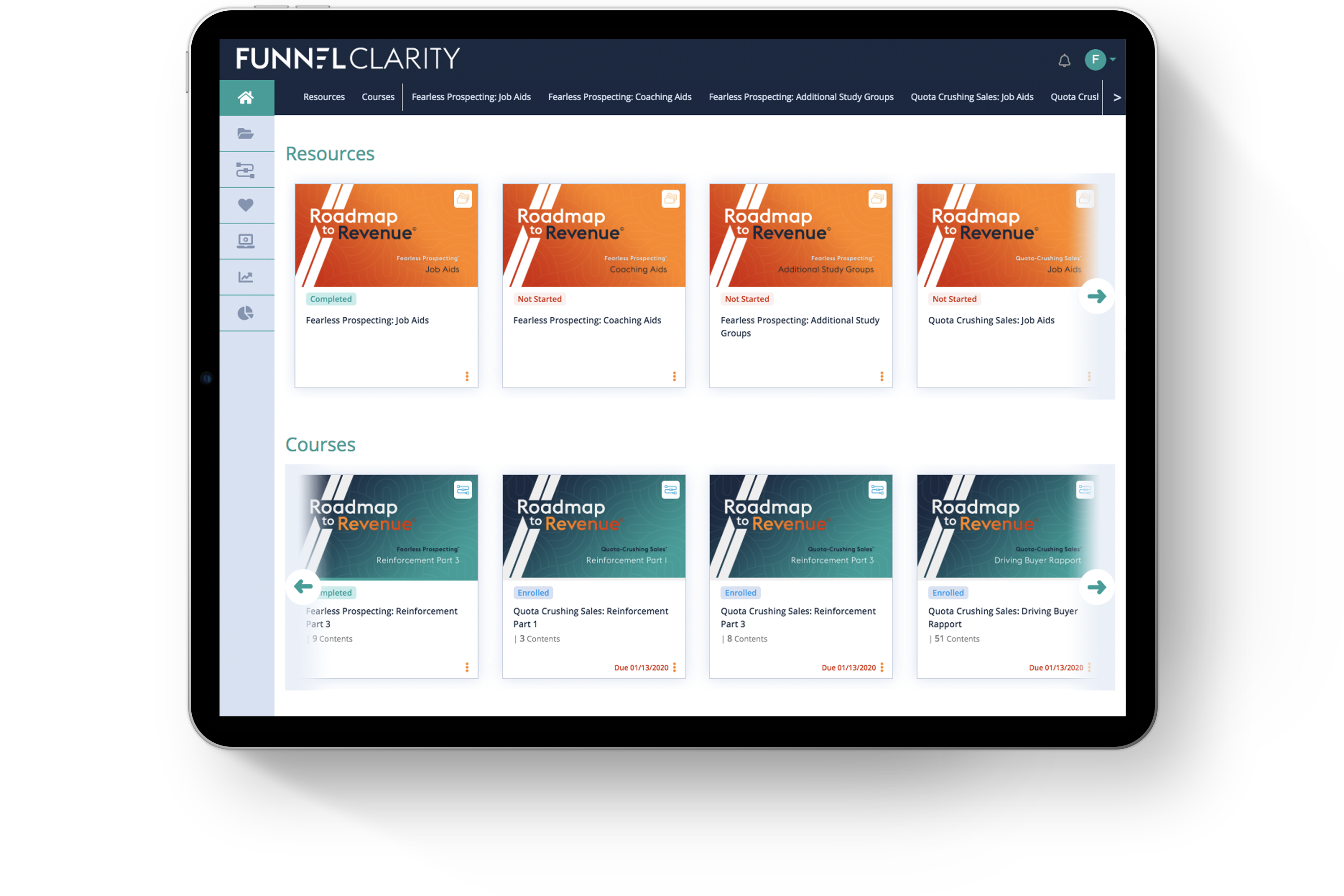 Interactive Online Consultative Sales Training
Consultative sales training with our online platform is impactful for sales professionals and insightful for sales leaders. Gain insight into each team member's participation, completion, comprehension and engagement with course material. Team member's can interact in group exercises and discussions to increase continuity across the organization.