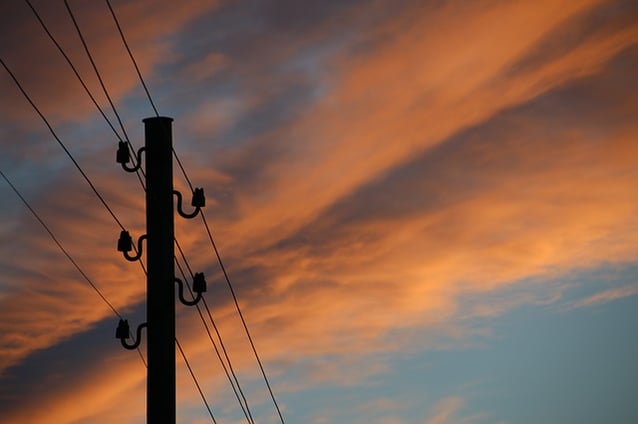 If you've ever been in a Geometry class, you probably learned that the shortest distance between two points is a straight line. If you've ever tried to prospect C-level executives by phone, you know that the reality often involves several detours through switchboards and administrative assistants.
For these reasons, calling a prospect directly is easier, and sellers treasure direct lines when we have them. But – we don't often stop to think WHY direct lines are so much better, or how we can proactively collect them. Funnel Clarity has studied this topic at length as part of our Persuasive Prospecting© methodology, and we extracted some key points about the value and use of direct lines.
Why You Need Direct Lines
Funnel Clarity, and our clients, target prospects at the Director, VP, and C-level. In a three-month internal study, we compared a number of sellers of varying performance. The group's averages ranged from 12 to 33 scheduled meetings per month. The highest performer, who averaged 33 meetings per month, was calling on direct lines for 97% of the prospects he was actively pursuing. In contrast, the seller who scheduled 12 meetings per month had 45% direct lines. Those numbers speak for themselves.
Why is this the case? Well, logic would suggest that more people picking up the phone means more conversations and more scheduled meetings. But there are several less obvious areas where direct lines make a significant impact for sales teams.
The first is efficiency. It takes less time to get to a live prospect or voicemail when calling directly than it does when routing through a switchboard: 35 seconds longer on average! This alone can be a big time savings over the course of a week, depending on how many calls you or your team makes.
On top of that, there's a 42% higher likelihood the prospect will answer the call when you call directly. Based on the experiences of many sellers, this stat makes sense: Think about how many times you have asked to be connected to an executive and were instead sent to an administrative assistant. Even when you do get the prospect, Caller ID will show that the call is coming from the switchboard, and prospects screen these calls more often. These small moments add up to a great deal of lost time and lost efficiency.
How to Get Direct Lines
Our study demonstrated that although it takes time up front to secure direct lines, the resulting greater connection rates you can achieve are significant. We've complied a few sources for direct lines from the Persuasive Prospecting© program that can help you achieve the ideal balance—we recommend aiming for 75-80% direct lines.
Sales intelligence tools – there are many paid sources for direct dial phone numbers with varying degrees of accuracy. If you sell into IT departments, you need to have a look at DiscoverOrg which boasts 94% direct lines for contacts in their database, and RainKing which offers direct lines as well as deep intelligence on IT executives, projects, and systems used. If you are not selling into IT, check out InsideView which offers a bevy of direct lines as well as aggregated information on the company and contact pulled in from all over the web. ZoomInfo is also an interesting data source based on web crawlers that constantly refresh the data.
These data sources / sales intelligence tools are all great, but they only get you to first base in the quest for direct lines. To up your percentage, you need to do some proactive information gathering.
If you close your eyes and think of an executive assistant, does the image of a big, burly bouncer at a club pop into your mind? Probably not, but somehow, many sellers have gotten into a routine of treating them in a similar way; attempting a meek inquiry to see if we can get past.
However, if you can turn that interaction into a learning experience, you will create an opportunity where most of your competitors see a barrier. Imagine which roles at your targeted company spend all day answering the phone.
Then, call them and ask them for the information you want in credible way. Never misrepresent yourself – just ask for help without setting off any red flags that you are a sales person. Often easier said than done.
We have immersed ourselves in this dynamic at Funnel Clarity. The value of direct lines was recently reinforced again, at an on-site sales training workshop with a client. Live calling into target accounts is central to our prospecting training program, and all participants get on the phone to gather information and reach out to prospects.
This particular client asked us to lead a prospecting workshop last year. One of the reps told us she had been trying to get to the CFO of a $200m manufacturing firm to book a meeting. She had been trying for over two years with no luck. We pulled up the contact record in their CRM system. No direct line, only a switchboard number. We gave her some guidance on what to say and how to ask the switchboard for the information.
We then did some quick preparation for the call with the CFO – confident that he would answer! Sure enough, she was successful in obtaining the direct line from a person in the company, dialed that number, and in one ring that CFO picked up. All she had to do was say the name of the client, "Hi, this is Mary from [Client]" and the CFO said, "I'm glad you called. I'm talking to two of your competitors right now and have been looking for a third option." She landed a meeting that turned into a 7 figure opportunity! The sales rep was stunned. We accomplished in 2 phone calls what she couldn't in 100 or more over two years. All it took was one direct line.
Editor's note: This post has been updated for clarity and relevance.