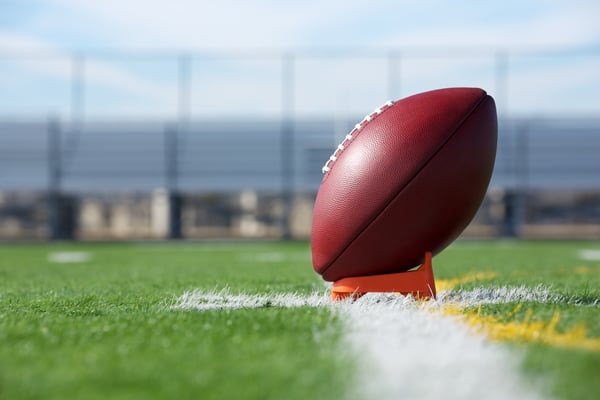 A sales kickoff (SKO) is a meeting where the entire sales team has a chance to come together. Companies can host quarterly or biannual meetings but typically, it's held at the beginning of each fiscal year. The SKO is an opportunity for sellers to also interact with the rest of the business and get a pulse on the company strategy for the foreseeable future.
The Sales Kickoff or the annual sales meeting can be a total waste of time if you don't plan ahead. You could also have the exact opposite problem: you plan for too much and no topic gets the amount of time and attention it needs to be worthwhile.
It costs money to bring your entire sales team together in one place and there can be many reasons for doing so. Therefore, annual sales meetings end up having a packed agenda because the opportunities to have all sellers in the same room is rare and there is a lot to get done.
Education tends to a pretty big part of every annual sales meeting. Whether it's a new product, different selling strategy, or skills training, there is usually something new that the sales team needs to be trained on. There are certain types of trainings that are perfectly suited for a SKO and other types that may be a bit too ambitious for an annual sales meeting. Let's break down the factors that determine whether or not you are incorporating the right type of training into your sales kickoff.
Is The Sales Kickoff Training Reinforcement or Meant to Cause Habit Change?
Sales kickoffs have a very packed agenda so it's typically not the best idea to teach sellers new skills or information they have to master - without adequate time and a reinforcement plan. Adults have a difficult time learning new things and especially so if they are distracted by other responsibilities.
If you are reinforcing something however, annual sales meetings are a perfect time to do so. If you went through a training for a new product line or sales skills at some point during the year, SKO's provide great opportunities for refreshers.
Of course, there have to be some exceptions. You may be launching a new solution that the team has to be briefed on. It's ok to introduce sellers to something new during these sales meeting as long as you make sure you follow it up with reinforcement.
When the annual sales meeting has a packed agenda, it's a good idea to reserve a separate time for training on new topics that are complex and require an investment from the sellers. If your hand is forced however, make sure you have a plan to reinforce that new learning and ensure it becomes habit.
Are You Using The Annual Sales Meeting to Realign Expectations or Reset Expectations?
A lot of times the SKO is just normal adjustments to strategy and slight realignment of expectations. There are certain goals you have for the year and they mostly align with your objectives from last year. Annual sales meetings are a great time to recap what things worked well and what needs to be adjusted.
There are times however when a culture shift needs to occur. That calls for a total rest. Maybe there is new leadership. Maybe the company had to restructure the sales team to adopt a new strategy. Whatever the reason is, sometimes there need to be drastic changes made in the team culture.
In this circumstance, the meeting's sole focus should be just that: making it clear that the team is hitting the reset button and planning activities around that change to clear confusion and create task clarity for each team member.
If you try to do a hard reset for a team while still treating it like a typically sales kick off, it can send mixed signals and hinder your ability to turn the team's culture around. Be deliberate about your focus.
Create Time for The Big Stuff
Sales kickoffs can be very demanding. There can and should be many items for you to cover. By the virtue of a hefty agenda, annual sales meetings are not the greatest environments to introduce brand new topics or announce big shifts in strategy. Reserve a separate time for intensive learning and big shifts in strategy. If you must introduce trainings for new topics during a SKO, make sure you follow it up with reinforcement.