Stalled deals in the sales funnel occur for a variety of reasons, many times for unfounded excuses by prospects. How can sellers learn to see these excuses on the horizon and focus their efforts accordingly?
We believe that a series of questions, asked at the right times, can qualify prospects at various stages of the funnel. Taking the answers into consideration during call planning and debriefs can help sellers see a stalled deal on the horizon and work to focus their efforts elsewhere. Our experience and research has uncovered that 40% of deals in the average sales funnel are dead or never truly existed. We know the necessary strategies and tactics, and have built lead management training materials that help organizations achieve and maintain superior funnel health.
Lead qualification training and lead management training help sales professionals:
Qualify for Quality©
Qualification supports two important facets of sales team success: funnel health, and efficient use of time by sales professionals, focusing on opportunities that really exist. Lead qualification training helps sales teams construct a framework for questions and answers necessary in every prospect interaction to get a closer look into their decision journey. Lead management training redefines how sales teams view their funnel, the movement within it, and its overall health. Qualify for Quality© customers have experienced a 20% reduction in stalled deals in the funnel, and a 30% average reduction in sales cycle time.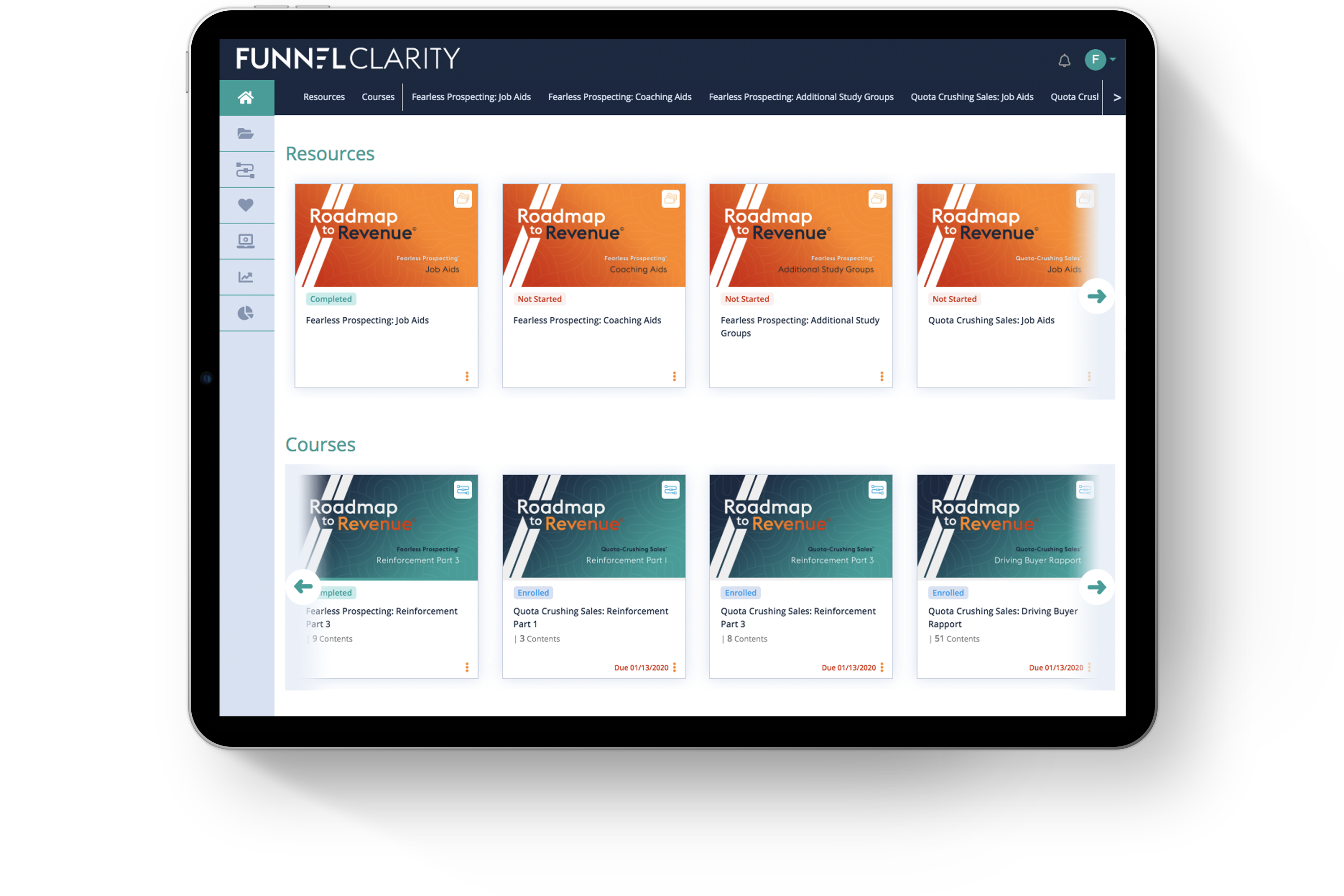 Interactive Online Lead Qualification Training
Lead qualification training with our online platform is impactful for sales professionals and insightful for sales leaders. Gain insight into each team member's participation, completion, comprehension and engagement with course material. Team member's can interact in group exercises and discussions to increase continuity across the organization.