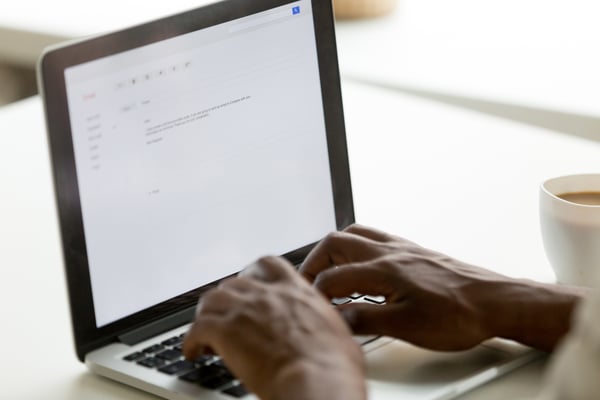 When sending sales emails to your prospects, one of the most important elements is the email subject line—in fact, according to Salesforce, 64% of people open an email because of the subject line alone. The purpose of the subject line is to prevent the prospect from skipping or deleting your email and incite enough curiosity to get them to open it and start reading.
Email subject lines should be as professionally personable to the prospect as possible, and rarely are two email subject lines ever the same. Subject lines can be broken into 4 categories: Personal, Personal-Company, Company-Wide, and Industry-Wide.
Personal
This type of email subject by far the most powerful to generate curiosity – a subject line that is customized on the personal level of the prospect. When crafting a personal subject line, remember to only bring up facts that are publicly available and always remain professional.
Your prospect's favorite sport, alma mater, mutual location or connections you share are all great fodder for a really well customized email subject line.
For example:
Go Raiders!
Mutual connection: CONNECTIONS NAME
Your time in Washington, DC
Personal – Company
Making the connection between something unique in the prospect's life and their company is another powerful way to get a prospect to open up your email.
For example:
4-year anniversary
Congrats on your new role
Referred by: REFERER'S NAME
Company-Wide
Another useful category of email subjects are subject lines that deal with something specific at the prospects company. This could be a new leadership change, new product launch or funding round.
Examples include:
Breaking into new markets
New leadership
Congrats on the recent launch
Industry-Wide
This final category is somewhat of a last resort, as it is probably also the least persuasive. However, it's important to note, based on the impact subject lines have on whether or not your prospecting emails get opened, even going this route can make a big difference.
Industry-wide subject line deals with trends, data or changes in the industry level in which your prospects operate.
Some examples of an industry-wide subject line:
increase in cloud competition
70% of sellers don't do this
GDPR: nightmare or opportunity?
Remember: Subject Lines Are Only Half the Battle
Sending an email with a subject line that will garner enough curiosity for the prospect to open it is only half the battle. After a prospect opens your email, the body of the email needs to contain relevant information, presented in a way that holds the prospect's attention and motivates them to respond.
When you are considering an email subject line (and, truthfully, in most prospecting situations), the general rule to follow is that the more personal and relevant it is to the prospect, the higher likelihood that the prospect will open your email.