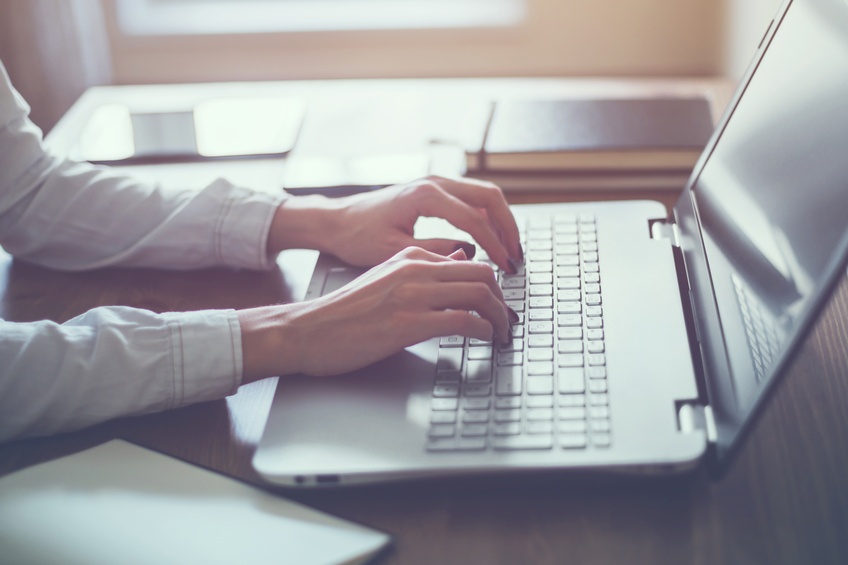 Sales email best practices are more important than ever. In a world where 81% of B2B buyers prefer to contact and be contacted by vendors through email vs. other forms of communication (2014 B2B Web Usability Report), making sure you craft emails and build a methodology around sending and tracking those emails will be key to your ongoing selling success.We'll start by looking at what you can do to ensure the emails you send prospects get their attention and are actually read.
Top Sales Email Best Practices
64% of people say they open an email because of the subject line alone. As such, it's worth your while to take an extra moment to personalize your email's subject line in every instance. In fact, on average personalized subject lines have been shown to be 22.2% more likely to be opened. Now there are are many published strategies for crafting the "perfect" email subject line with advice on words to make sure you use (revenue, profit, money) or make sure to NOT use (free, help, reminder). You may have also been encouraged to keep your subjects vague or go as far as to leave the subject line blank in an effort to generate enough uncertainty that the prospect is forced to open the email. While this type of deception may help get you more opens, rest assured it will also result in a long list of prospects feeling they've been duped and holding little trust in you as a sales professional.
So my opinion is to leave the tricks out of the subject line, and rather use these three tried and true approaches to craft your own, truly personalized, effective subject lines:
Draft your email first and write the subject last: Taking this reverse approach will make it simpler to craft a personalized subject that embodies that tone and scope of the email you wrote.
Personalize the subject line for your prospect: This can be as simple as including their name in a question, "Hi Frank, are you open to speak this Friday?", however bonus points (and extra opens) for making it thoughtful and tied to their interests/business. "Hi Frank, please see enclosed Research Report for your XYZ initiative at Acme Corp."
Personalize the subject line to reflect YOU: This last point is key. Don't think you need to be robotic with your subject lines or emails. If you do, they'll be dismissed as SPAM. Let your personality come through, use it as a small opportunity to connect with with your prospects by differentiating yourself or putting a smile on your prospects face. "Hi Frank, Doing so will allow your emails to stand out from the 100's of other robotic messages that a decision maker receives every day.
Bottom line, if you take the extra time to craft a personalized subject line that references your prospects interest, reflects you as a person and concisely embodies the nature of the email, you'll not only drive higher engagement with your sales emails, you'll also build a better relationship and gain more credibility in the process.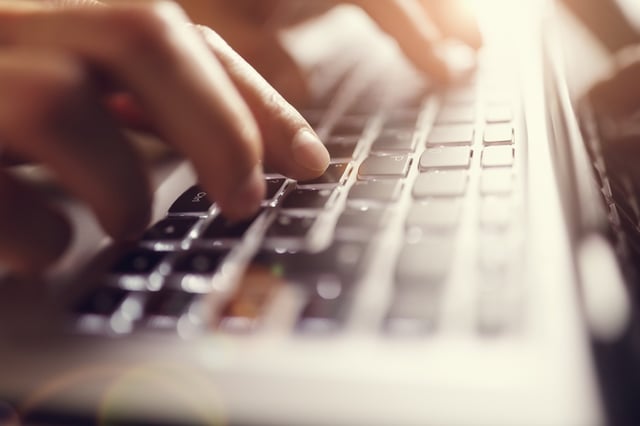 The next sales email best practices relate to how to craft the right message. I'll keep this section short, because when drafting your outbound sales email, keeping your message short is not only the most important thing to keep in mind, but also one of the toughest to do. After all,
"I would have written a shorter letter, but I did not have the time"
-Blaise Pascal
Keeping your email concise shows you respect your prospects time, but also makes it more likely that they will digest and respond to your email request. Challenge yourself to keep your email to 3-5 sentences. Tough to do, but remember you don't need to say everything at once, as your goal should be to start a discussion and tee up simple steps that make it easy for your prospect to respond.
Start with the purpose of your email and why engaging with you or your company will benefit the recipient. Personalization here is key.
Refrain from trying to communicate everything in the body of the email itself, as this is a sure way to get your message ignored. Instead include links to relevant websites or trackable presentations to keep your email succinct, yet still provide additional details that allow your prospects to dive deeper if they're compelled.
Finally, make certain to end your email with a clear call to action, that initially makes it very easy for the recipient to respond with a simple yes or no.
"May I send you some more information on how this partnership would work?"
"Are you open to a 10-minute discussion sometime in the next week?"
"Are you the appropriate contact to discuss this with?"
Whatever the ask, keep it the consistent focus for all future follow up in this thread, until you get an answer to the initial basic question. It is often tempting to insert a new question into the thread. However, if the prospect has not yet answered your first basic question, this will only create 'noise' but it will often result in no questions being answered.
By keeping focused on a single, simple ask, you will soon find that a one word "Yes" reply will turn into a few sentences of insight. This leads to a 20-minute exploratory call and eventually a meeting with all the required decision makers. This was really your true goal from the start. However, if you push for a commitment for the big meeting before you've built enough trust to secure a simple "Yes," you'll be sending a lot of unanswered emails.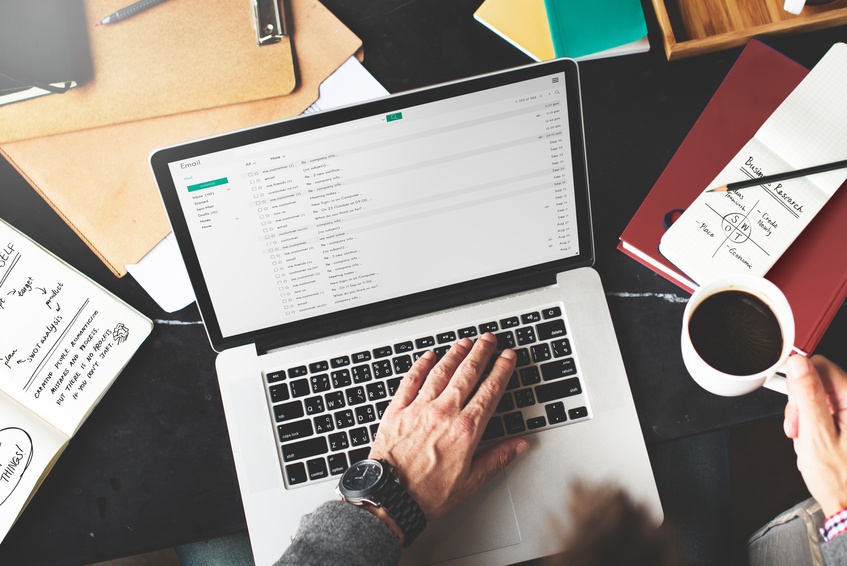 So far we've discussed sales email best practices related to how you can become a pro at personalizing your subject lines to ensure your emails are opened, and keep the body of your message concise and the call to action consistent across all emails to a given prospect. However, even if you use those strategies, the majority of your emails will still go unopened and not responded to, making it even more important that you and your sales team track activity within the emails you send.

Why is this important?
Understanding which recipients engage with the information you send will help you better prioritize your follow up in a more timely fashion, and ultimately target your efforts to sell to those interested prospects with much more certainty.

So where do I start?
The first step in tracking your electronic communication is to implement technology that alerts you when the emails you send are opened. There are a large number of tools that will help you achieve this level of tracking, including most CRMs or Marketing Automation platforms.
I already track my emails, what else can I do?
Since tracking email opens alone may not be sufficient given the high potential of errors in the data reported, it is also important to find ways to confirm whether the content you send within an email generates enough interest for a prospect to explore further.
One simple way to do this is to insert links to more information within the body of your email, so that those who are interested in learning more have the opportunity to do so. You can then use many of the same tools to track those recipients, and by noting what information they were interested in, follow up with complimentary material that may also be of interest to them. This is a great way to establish credibility with prospects, by sharing value added information and staying top of mind.
The downside of acting on open or link click information alone, is that you still lack the context around whether that prospect actually was compelled to spend any time reading the information, or if they forwarded that information to other decision makers in their organization to also review. For example, responding to a prospect that followed a link, but did not find the content interesting requires a different approach than responding to a prospect that took time to read the information you sent and found it helpful enough to share.
So how can I get context around prospect activity?
If it is context you seek, then a final strategy to further accelerate your sales process is to include and track engagement and time spent within attached collateral. Attached collateral may include product powerpoints, PDF proposals, eBooks, white papers or other value added content used to move prospects through your sales funnel. By including this more detailed information as an attachment, you'll be able to keep the body of your emails more concise (which you now understand the importance of thanks to the second post in this series).
However, simply including attachments by themselves will not provide enough intelligence to help you better prioritize your follow up. So it is important to ensure that you also track which leads open and ultimately spend time in those attachments, as it will help you filter the leads who are interested enough to learn more, even if they don't take the time to respond.
When crafting outbound sales emails, you will be much more effective if you remember to:
Personalize your subject line to reflect both you and the recipient.
Make your emails concise and maintain a consistent call to action
Track which prospects engage with your emails and attached collateral so that you can better tailor and prioritize your follow up.
If you follow these tips, you will see more success from your prospecting emails.
Today's guest post comes from Steve Peck. Steve is co-founder and SVP of Docalytics, a platform that lets sales and marketing professionals track prospects.