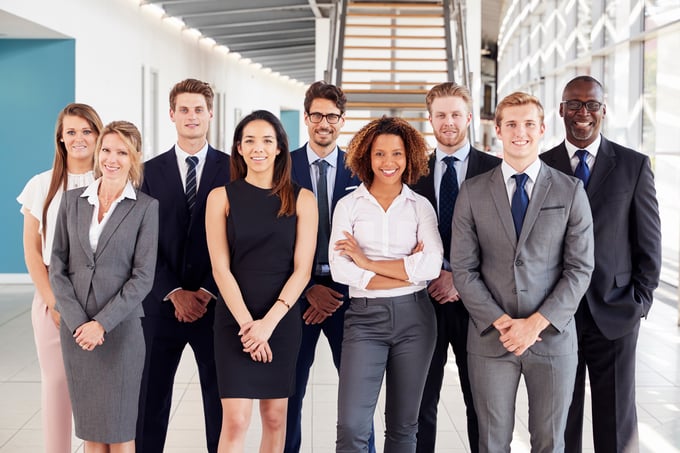 It's widely agreed that C-Level executives are the gold standard when it comes to sales interactions. Nobody has more knowledge or authority to make a deal happen. However, getting through and resonating with the C-Level can be daunting and difficult.
It's also not always the easiest or most effective way to make a sale. The reality is, when selling to a prospective account, the responsibilities of your buyer are often more important than their their title.
Going Beyond What's on their Business Card
For example, at Funnel Clarity we recently went through a decision journey to buy a video platform for our sales and marketing efforts. I was going to be one of the main users of the new video service, so I was tasked with finding, evaluating, and make the purchasing decision. As an Account Manager, I don't hold a title that vendors would typically sell to.
If the sales person focused only on my title, they would not have gotten our business. Our CEO, Jill Ulvestad, gave her final approval based on the information I presented to her, which emphasizes the importance of getting buy-in from multiple decision makers. However, I was ultimately the main decision maker. The sellers who were able to recognize this immediately had a better chance of closing the deal.
Changes & Implications
Because of the emphasis on C-Level executives, many sales people deal with frustrations after making the common mistake of focusing only on prospects' titles. These frustrations can range from from receiving an inordinate amount of "No's" when prospecting, to deals that are lost or stall. Often, the very same prospects with "ideal" titles delegate the responsibility to someone on their team.
This decreased role of executives in buying decisions makes sense given current trends. B2B buyers have more access to information about products than ever, and the number of decision makers has risen according to Mckinsey. Google's research also shows that B2B researchers are getting younger and younger, while simultaneously gaining more influence in purchase decisions.
How to Adapt Your Approach
There are a few tactics you can adopt to ensure you're prioritizing the responsibilities of your prospects, and the most effective is having phone conversations with the target account. There are endless products and resources on the internet that offer competitive intelligence on direct reports, however, nothing compares to the information you gain from speaking with someone from inside the organization. Speaking with admins, switchboards, and people within the company can help you determine who holds buying responsibility.
Focusing your efforts on who holds the responsibility of what your solution solves at a prospective account, rather than the most important-sounding title, will increase your return on your selling efforts and increase the amount of deals won.
Learn how to get buy-in from both C-Level Executives and their team members with influence.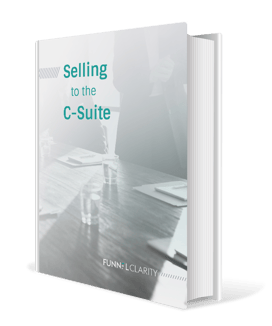 Read the eBook:
Selling to the C-Suite