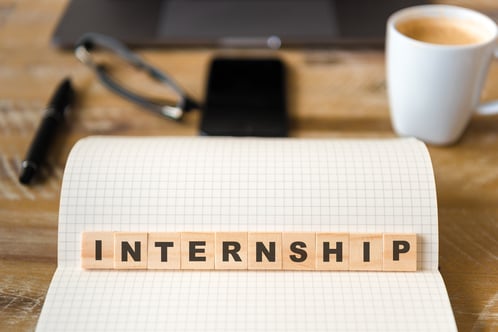 Walking through the doors on the first day of any internship is nerve-wracking, no matter your level of confidence. Take it from me; I interned with Funnel Clarity this Summer, and even though it was an amazing experience, I was hesitant at first. I did not know what to expect and who I was going to meet during my internship. I have learned multiple lessons this Summer that I will carry on and apply to all aspects of my life.
To remove hesitations that I had when I first started, here are three tips for when you are exploring a sales internship.
Take Advantage of Every learning Opportunity Offered to You
In the movies, interns are frequently portrayed as the ones doing coffee runs or performing the work that no one wants to do. Get that idea out of your head. This is more than just a Summer gig; it is the start of your professional career. Soak up all the information you can because it will definitely help you in the long run. Take notes, ask questions, and perform extra research online.
While I was here at Funnel Clarity, I got to shadow and listen to all different types of sales and customer calls. One thing that was extremely helpful was taking a notepad and writing things down such as the purpose of the call and what are the outcomes that would like to be achieved. I would also write down any word or term that I was unfamiliar with and would ask one of my coworkers about it after.
Asking questions will be your best friend during this time, so don't get inside your head and think a question is too dumb to ask. It's up to you how much you want to take out of your experience so make sure you take everything you can get.
You Don't Have to Choose an Internship That Fits Your Field of Study
Don't get me wrong, it is okay to intern in a related field. However, don't let that be a barrier for applying to others and trying something completely new. I have a degree in communications and didn't really see myself in sales until now.
As a result of the training I received at Funnel Clarity, I was taught many new sales skills. I now have an interest in pursuing a career in sales; something I would have never known if I didn't go outside of my comfort zone.
Maybe Going Big Isn't Always the Answer
When searching for an internship, there is always a common expectation to score a position with well known, large companies like Google, Nike, Amazon, etc. Which is great if you do, but often times going with a smaller, less known company is just as great or better.
I learned that at a smaller company, you have the opportunity to work more closely with others, see immediate impact from my efforts, and are able to experience more areas of a business than if I had an internship at a larger company.
I was lucky enough to work for Funnel Clarity because it is a fast-growing company. I frequently worked closely with the two founders, Tom Synder and Jill Ulvestad. I was able to meet with them about my projects I had been working on, my individual progress and developed a GREAT professional relationship with them. Something that I would not have been able to do if I was at a larger company.
I also got to be a part of the company decision making throughout the Summer and even got to help with rebranding for some of the company's services. Not a lot of interns at big organizations can get to say that!
Final Words on Internships
As you start to consider internships, take my advice. Breathe, and take note of everything as much as possible and you will rock your first internship with whoever you will work with. Take advantage of everything that your internship has to offer, because this is truly a once in a lifetime opportunity.
I have all of Funnel Clarity to thank for giving my opportunity as their intern, and their unconditional passion for training and coaching myself and their clients.