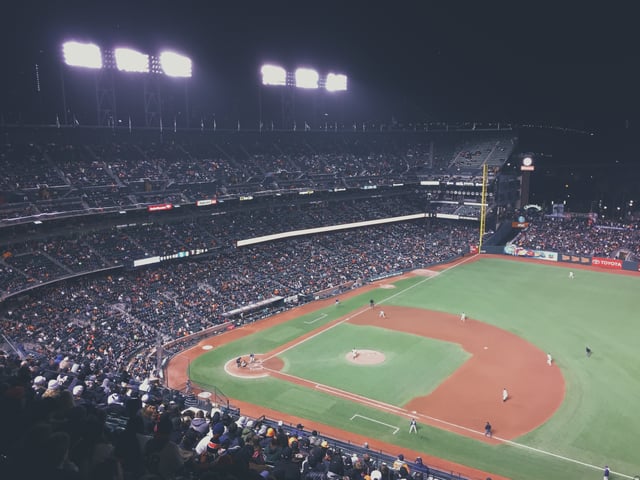 No matter the profession, the main objective for all frontline managers should be to play a direct role in the unlimited growth and success of their organization. So when the Chicago Cubs' General Manager hired Joe Maddon last November, the GM's expectations for the 2015 season were simple – Maddon must manage any challenges that lie ahead so the Cubs can win their first World Series in 107 years.Maddon has created 5 stages of player development, used to push his team members through the end of the year based on their current skill and mindsets. Why couldn't a sales manager do the same? I've broken down the five steps as they apply to a sales management process below – any given rep could be in any of these stages as your team begins to push through Q4. Find out how to allocate resources, plan your coaching, and get the most out of your team like the pros do.
Stage 1: I'm Happy to Be Here.
For any sales manager onboarding a new hire, KPIs have to be in place to assess their ramp up. Time-to-revenue (TTR) is a strong indicator of performance for a new salesperson – and it requires the right type of training. Most sales managers are dealing with new hires that are green to the industry or recent college grads. These "players" are happy to have the job, and want training – it is important for managers to make sure they take advantage of this stage and get them the resources they need so they reach TTR benchmarks.
Even though the average age of Maddon's starting lineup is 25.5 years old (ESPN.com has the average age per team as 28.2 years old), he quickly gathered the best resources to prepare his young club. They finished the regular season with the third best record in the league and earned a spot in the playoffs.
Stage2: Survival Mode.
No matter how long someone on your team has been on the job – no one gets to escape Q4. The members of your team who aren't quite "new" but haven't been through this time of year before often wind up in "survival mode." These team members tend to sweat the small stuff, worry about every single deal, and overthink their processes. For sales managers, this time of year can be a disaster if they aren't aware of what their teams could be doing.
The Cubs' season came down to one game for a shot at the playoffs. The team was in complete survival mode – one chance to make things work. Maddon became aware of the team's needs and relied on the training they had previously received and constant reinforcement to win that game and advance.
Stage 3: I Can Do This. I Belong.
A lot of managers may think that this is the stage where they can start to breathe easy. Sales reps have gained the skills they need – conducting pre-call research, asking the right questions, listening to their prospects' needs – and have built a solid sales funnel. However, this stage requires a delicate balance of independence and supervision. Sales managers no longer have to hold their reps' hands, but still need to reinforce the right behaviors.
Last week, the Cubs had one of their toughest matchups yet. Most of Maddon's lineup had an average age of 24.6 years old- but, he was confident they were prepared. They proved him right – each of them hit a homerun, setting an all-time playoff game record as a team with 6 homeruns. Needless to say, they won the game.
Stage 4: I want to make as much money as possible.
As your team members leave stage three, their confidence will continue to grow. They will no longer be concerned with keeping their job, or impressing their manager – all they will care about is their next paycheck. This can be challenging for a manager who is dealing with big personalities and egos – but beneficial for a manager who has a team full of people sprinting to hit goals by the end of the year. A lot of sales managers may think stage four is as high as a "player" can get, and miss out on an opportunity to crucially effect their team's development.
The Cubs are quickly advancing through the playoffs and gaining national attention. They are now on every baseball fans' radar. The young ball players know that they will be given contract extensions because of their recent success – which, of course, means more money. For Maddon – he needs to keep his players focused on the activities and inputs that allow them to win games.
Stage 5: All I want to do is win.
Though it seems similar to step four – this final stage is the sales rep "Nirvana." They are intrinsically motivated by more than money, more than fear, more than stress – for these sales reps, they just want to win. During Q4 you will find these members not only pushing themselves, but those around them. Egos have been put aside, heads are down, and they aren't worried about end-of-year pressure – they thrive off of it. As a manager, these reps are not just your high performers, they are your allies.
This time next year, Maddon's players may reach stage 5. But for such a young team, many haven't had the chance to develop yet. They know what it's like to want to win, but not what is like to need to win. For Maddon, this season, and this series, are crucial to building a team that won't win just this year, but for years to come.
Player development doesn't happen all at once – it happens through consistent coaching, reinforcement, and awareness of individual needs as they make up a whole. Take time this Q4 to reflect on your sales management process and ask yourself – where are my team members? Which stage are they in? And what will it take from each of them to finish this year strong?
Coach your way to better sales performance.
Read the eBook:
The Sales Coaching Blueprint: How to Build a World Class Sales Team