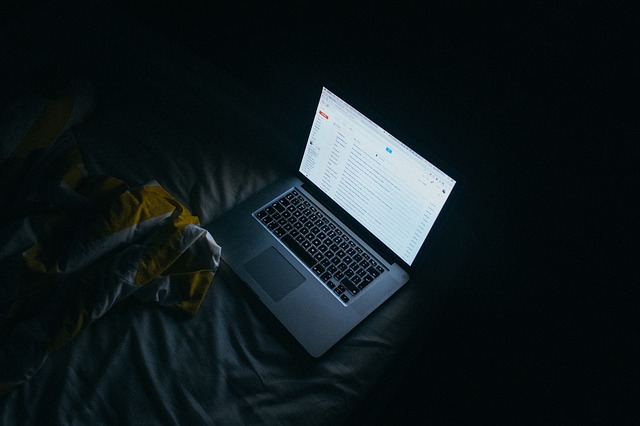 As a company who teaches sales people to conduct better prospecting and outreach, we're always curious to see the approaches sellers take when prospecting into OUR company. We recently agreed to meet with a local telecom company as a result of a cold email. Given that the email succeeded in capturing our attention and resulted in a meeting, we wanted to share it here.
Here's the email:
Good Morning Jenna,

My name is Lauren and I am a Strategic Account Manager with Acme. The reason why I am contacting you is because I am working with another tenant at 1901 North Fort Myer Drive and are extending our fiber network (for voice and data services) to your building. We are a last mile provider so we do not go through Verizon and therefore are able to offer more competitive pricing since it is all our own equipment. In addition to our high speed internet access, we also provide traditional voice services and offer a Hosted PBX Service. We have truly unique solutions and I would really like the opportunity to meet with you briefly and see if we would be a good fit. I have another appointment in your building on June 21st at 2:30pm and have availability to meet at 3:30pm. Please let me know if that will work for you and if not we can set up a time that will work.

Thank you for your time and I look forward to hearing back from you soon.

Best regards,

Lauren
What we liked:
Lauren hits close to home by referencing a visit with another tenant in our building.
She articulates a differentiated value proposition that tells not just what they do (save you money) but also how they do it (by being a direct to business last mile provider).
Rather than doing too much selling, she focuses on getting the meeting and keeps it low-pressure.
What we would submit for consideration:
There are opportunities to make this email more concise and to-the-point. "We have truly unique solutions…" adds no value for the customer compared to points (1) and (2) above.
There are opportunities for further customization here beyond the reference to the address/building. While the email hits on some reasons a company like ours might be interested, there's no commentary as to why this email might be timely for Funnel Clarity in particular. (Has anything happened recently in Funnel Clarity that might make us consider making a change?)
By following these strategies, you'll be able to yield better results from prospecting emails.
Interested in having a prospecting email of your own reviewed by the experts at Funnel Clarity? Send them to prospectingemails@funnelclarity.com and we'll break them down in a future post.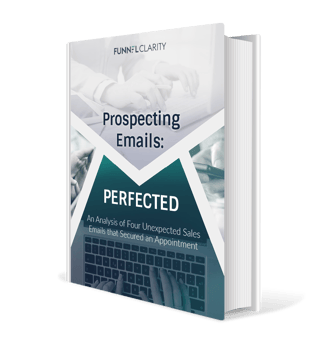 Read the ebook:
Prospecting Emails: Perfected