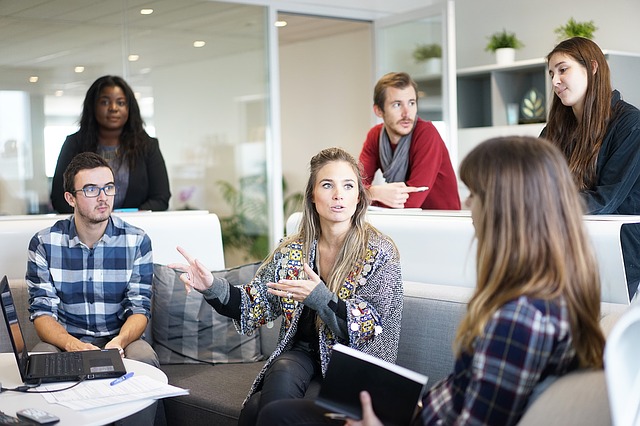 Sales culture is the attitude and behaviors your sales team exemplifies at a particular time and place. Sales cultures are usually only questioned when sales are slow or appointments are dow However, there are three qualities that can be found in almost every positive sales culture.
Companies routinely fall down in one critical area: sales culture. Most sales leaders prioritize culture to some extent, but there's no one-size-fits-all method. Here are three ways front line managers can influence a company's sales culture.
Proactivity
Being proactive starts with accountability. More specifically, clear and present accountability. Breaking down quarterly or yearly goals into shorter-term targets can improve both competition and camaraderie among sellers.
By publicly reporting and displaying these weekly or monthly goals, team members can hold each other to their numbers. Announcements via email or your internal social network can be a great way to log individual progress and motivate others. Bonus points if these announcements collectively count up or down towards a team goal!
Beyond goal setting, most sellers agree that a small win early helps with motivation and productivity throughout the rest of the day. Managers can keep a running list of fairly simple tasks that often get neglected, and periodically challenge the team to complete that task by 9am. Is it writing one proposal? Making 20 consecutive dials? Following up on 10 accounts with whom you've fallen out of touch? Leading by example can be particularly effective with this exercise as well.
The final part of a proactive culture is collaboration: team members working with each other and exchanging best practices without the intervention of a manager. This may happen organically from time to time, but managers can facilitate collaboration through weekly peer sessions.
It helps to hold reps accountable for what they have discussed or practiced during that time. It may feel forced at first, but over time, the team will develop their own routine and begin communicating more on their own volition.
Recognition
Celebration is a key part of any sales culture, and needs to come from within as well as from above. At Funnel Clarity, we have a gong on the sales floor reserved for special moments of recognition:
a new hire's first meeting scheduled or deal closed
a "hat trick" (3 meetings scheduled in one day)
a new client signed
Many other sales organizations formalize "shout-outs" or "thank-yous" as well. Team members are encouraged to highlight a moment when their colleagues went above and beyond to contribute to the goal. If you don't already incorporate this into your team meeting or huddle, reserve some time for peer-to-peer recognition!
Recognition needs to come from leadership as well. If you have many layers of management, take advantage and distribute efforts across that hierarchy. Praise can lose its meaning when offered too often and from the same sources. A successful learning and coaching culture relentlessly focuses on what sellers are doing right and where they are strong before moving on to areas of improvement.
SPIFFs (Short-term Performance Incentives For Fun) drive desired behavior, create energy, and stimulate activity. Often companies use spot bonuses to reward superior individual performance. The best sales organizations also incorporate non-financial rewards that sellers earn as a team: bonding events, extra PTO, catered lunches, and professional development or training.
The Big Picture
How often does the company's purpose and message get communicated to the sales team(s)? If your organization's larger vision is well known, the team can rally behind the mission statement and how it benefits the company, the clients, the employees, and them personally. It's easier to sell something you understand and believe in!
Most modern sales organizations advertise a "work-life" balance, relying on the fact that happy and versatile employees will be more productive. This, too, is a broad concept that can be reached through several possible approaches.
In some offices you will find relaxation and relationship building tools such as a ping pong table, pool table, dart board or Wii. Others offer programs to provide flexibility or additional PTO, should employees want to pursue a continuing education course or volunteer opportunity. The best employees will likely work more than you require them to, and will be more productive during the hours they are "on" then their peers. So, while there's no one right answer for the structure or resources to make available for your sellers, there is one litmus test to assess that balance: Does everyone have a best friend at work? If they do, they will have a sounding board to get them through the more frustrating moments and with whom they can revel in the good times.
Again, these are a few tangible steps that managers can take, but company culture can be achieved through a myriad of approaches. Culture will manifest differently in different places, and Googling the word "culture" yields a lot of definitions. The following two stand out for sales teams:
Attitudes and behaviors that are characteristic of a particular social group or organization
A particular society at a particular time and place
The best sales cultures can be categorized as a 'particular society', and they clearly resonate through team members and management. It requires time and effort, but by implementing these tactics, you can introduce behaviors that develop and fortify company culture.
Coach your way to a better sales culture.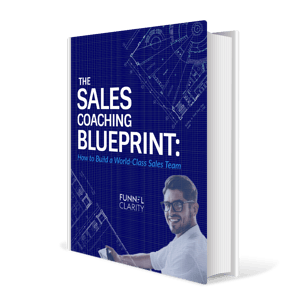 Read the eBook:
The Sales Coaching Blueprint: How to Build a World Class Sales Team