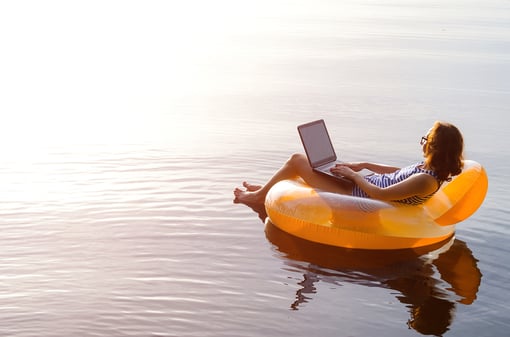 A recent survey reveals that remote workers in the US has grown by 140% since 2005. This should come as no surprise, as advancements in technology have enabled sellers to essentially perform every work duty from the palm of their hands. With companies touting results like an increase in worker productivity, efficiency, morale and a reduction in overhead costs, it's no wonder more and more organizations are adopting a remote work policy.
As a sales manager, having sellers on your team working remotely may seem like a daunting task. Although, you wouldn't have hired your salespeople if they weren't self-motivated, so why wouldn't you trust them to work remotely? With a structured process and a plan in place, holding your team accountable when you never see them is realistic and attainable.
Accountability
Sales leaders and managers are already tasked with the challenging job of balancing accountability and not becoming a micro-manager when they are in the same office as their sellers, let alone when the sales team is scattered across the country, or the globe. However, there are methods you can use to hold your remote workers accountable. These practices are not exclusive to remote sellers either, and can be just as effective with sellers who work a few feet away from you every day.
Track Results AND Activities
By tracking the frequency of the activities your sellers need to reach their goal, you will not only be able to hold them accountable, but you can also identify potential areas of friction in your sales process. Tracking your seller's activity may be obvious, however, many sales teams track outdated activity metrics or it's such an impediment for a seller to input data, sellers enter incomplete information or don't do it at all. Working with a remote team can be a great catalyst to review and amend the metrics you're tracking.
Twice Weekly 1:1's
The second practice is to set a calendar cadence of short, twice weekly 1:1 check-in meetings with your remote sellers. Since it is more difficult to have spontaneous conversations with a dispersed team, setting a reoccurring cadence of a check-in meetings will ensure you and your remote sellers are aligned. These interactions can be as short as a quick 10-minute meeting and have a consistent purpose and agenda.
An example of an agenda for these meetings could be:
What has gone well over the last week in your role?
Where are you having challenges with your role?
What are your activity goals this week?
After these 1:1 meetings, ask your sellers to send you a quick email recap with their weekly goals. This will ensure accountability and that you both understand expectations for the week. Sales leaders who manage remote workers say one of their biggest challenges is that they have less of the opportunity to have a spontaneous conversation or coaching moment with their sellers. The best way they've addressed this is to always have an open line of nonverbal communication on multiple channels.
Managers need to ensure their calendars are always up to date so sellers know when they can call them. If they feel comfortable doing so, making your cell phone available to text can be a powerful tool to establish respect and trust, as well as other additional means of communicating besides phone or email, such as chat.
Coaching
It's a universal truth that sales coaching significantly improves and elevates a sellers performance. Just because your sellers work remotely, does not mean these sessions are less effective or important. Whether you are doing a 1:1 coaching session, team coaching or a coaching role play, it is important to set a reoccurring calendar cadence for these coaching sessions.
It is also important for you to shadow your sellers' sales calls. Since this is more difficult when across geographically boundaries, tools like Gong.io or Chorus.ai can be a great resource to record and analyze sales calls. Being able to review and provide feedback to your sellers after a sales call, especially if they are remote, is a great way to coach your sellers and encourage accountability.
The Importance of Coaching and Sales Culture
Whether your sales team works on the other side of the office, or the other side of the country, the importance of coaching them and providing a positive sales culture cannot be overstated. When managers leverage these tactics in support of their team, the best employees thrive and take responsibility on their own. Accountability isn't contingent on where your sales team works, but how they're coached and managed. The most important step in leading a remote sales team is setting a consistent calendar cadence with when you are going to meet and to stick with it.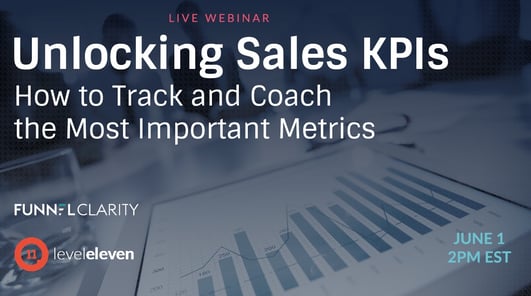 Watch the on-demand webinar with LevelEleven:
Unlocking Sales KPIs: How to Track and Coach the Most Important Metrics