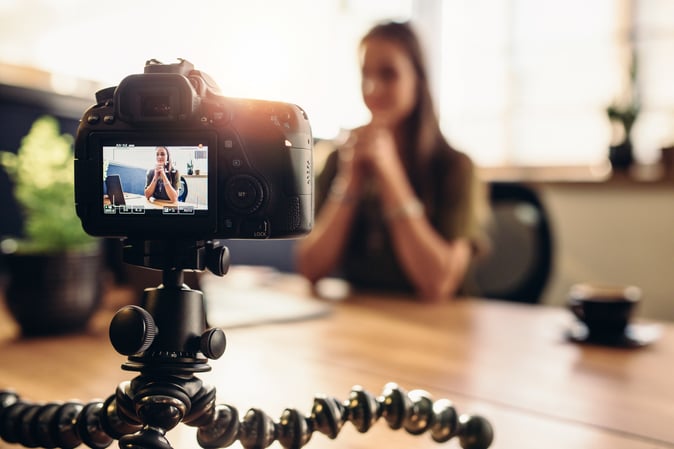 There's no question that video as a medium is rapidly increasing in popularity. In 2017, publishers across different industries and verticals made a 'pivot to video' drawing praise and criticism alike. As HubSpot's research shows, video is becoming the preferred content format by a clear margin.
But what does this mean for sales people? Outside of filming a video blog when your marketing department asks, how can you leverage this evolving trend?
Incorporating video into your sales methods is a great way to break into new accounts, drive prospects through their decision journey and help improve the customer experience. With providers such as Vidyard and BombBomb, it's easier than ever to implement video at your organization across different sales functions.
Prospecting
Using video in your prospecting efforts can help differentiate you and break through the vendor noise that so many sales people struggle with. Prospects are often inundated with all-text emails. Including a video in sales emails will immediately help you stand out from the pack.
However, that doesn't mean you should record a monologue for each prospect. Keep the video to 30 seconds or less, similar to voicemail, busy people have a short attention span. Make sure the video is customized to the prospect you're reaching out to. No two videos should be same and incorporating pre-call research in the beginning of your message will help you stand out even more. Lastly, write and include a few sentences to set the context for the video and a call to action.
Closing Deals
Video also has value beyond just prospecting and securing new meetings, sales teams also incorporate video in the sales process itself. They use video to:
send a video recap of sales calls or demos
to re-engage prospects
send a video to accompany a proposal.
In order to optimize for success, it's important to record a new video for the specific prospect and situation – not a standard video you send out to every prospect once they've reached a given stage of the funnel.
Customer Success
Lastly, customer success teams can also use video to engage with existing customers more effectively. Instead of sending those tired, banal check-in emails, customer success teams can record a video for that specific client and check-in message. Another particularly useful opportunity for customer success videos is in response to customer's requests or questions about products. Sometimes it can be difficult to answer a customer's question by typing out an answer; video allows customer success reps to provide a more in-depth, clear and personal answer to a customer.
Whether you're using video for prospecting, closing deals, or in customer success, the best way to drive results is to ensure the video you send is customized and provides value to the recipient. Video is a powerful communication tool that humanizes yourself, and if done properly, can increase your effectiveness and results per effort.
Looking for more proven sales best practices?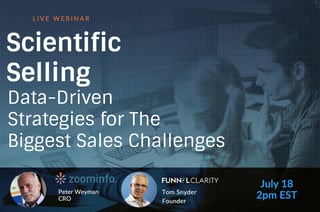 Watch our on-demand webinar with ZoomInfo:
Scientific Selling: Data Driven Strategies for the Biggest Sales Challenges