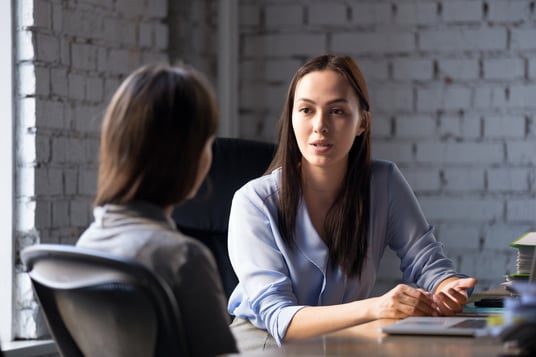 It takes a lot of talent and hard work to consistently be the top performer on a sales team. You need to be disciplined, resilient, and intelligent to consistently exceed your quota. Hence, it might be tempting to think, "I'll make one of my top performers the manager and they will create a team full of sellers just like them!"
Unfortunately, it's not as easy as it sounds. The skills that make a great salesperson are not the same skills that make a great sales manager. This is similar to how the first chair violinist is usually not cut out for conducting. Extensive knowledge about a topic does not translate to the skills needed to teach that subject.
While a reasonable person would agree that management is a skill in its own right, sales leaders still do not invest in training their newly hired managers with the skills they need to be successful. You need to invest in your front line managers in order to build an elite level sales force, and to make the most out of the work of your sellers. According to research by Vantage Point Performance, untrained sales managers can cost the company roughly $3.5 million per manager. There are three main areas where phenomenal sales managers excel, and most, if not all individual sellers would struggle.
Structuring the Team for Success
It can be extremely difficult to predict success in sales. According to an article by HBR, the average turnover rate in sales is 27% - twice the average of the overall labor force. If the overall industry is not often effective at predicting success, we can't expect new managers to do much better. The 'right' person is hard to predict, so they will inevitably have some bad hires. While that can't be avoided, it's the role of the manager to optimize the team to get the most out of every individual. Dividing responsibilities based on the unique skill sets of each team member is the best path to a successful team. It also gives well-trained sales managers an opportunity to discern the characteristics that make an ideal next hire.
Coaching Activities, Not Results
You can't tell someone to get taller and expect them to do it. I can't just decide I want to dunk and suddenly jump ten feet into the air. Sales managers and leaders however, often apply the same impractical logic to front line managers.
You can't tell sellers to get more revenue or book more initial appointments and just expect that to happen. A more realistic method is to hold sellers accountable for their activities, not their results. As a sales manager, you need to be able to reverse engineer what activities, at what cadence, will lead to the results you need from your team.
For example, if you need three more initial appointments a month from a particular seller; start by looking at how many dials it takes for them to schedule an appointment on average to calculate how many more dials they need to make. Then find out the number of prospects they need to add each week to make those dials possible. Those are activities that are within the seller's control and will lead to results if done often and well. However, reverse engineering those metrics is not an easy task. In order to do this effectively, sales managers need a comprehensive skill set, honed through training.
Customizing Coaching Styles
Some people learn better by doing. Others are librarians and want to read all about something to really grasp the concept. A few people on your team may be visual learners or need to see examples of perfect execution. The point is that no two people learn the same exact way. Sales managers need recognize how their team members learn and plan coaching sessions catered to each individual on their team. This is not an innate skill. It's definitely not a skill that a top performer ever had to master. New managers need coaching and skills training to recognize these patterns and create individualized skill improvement plans.
Your Best Sellers May Have Never Thought About Any of This
The best performers in your sales organizations have been, well… performers. They've been concerned with their own sales, numbers, and skill development. They had to work hard, and certainly have potential to be good managers, or successful in another sales role, such as Account Executive.
However, the skills needed to succeed as a manager very rarely, if ever, come naturally. It would be unrealistic to expect that your top performer can automatically pick up the baton and become an amazing manager. Respecting the separate disciplines of selling, sales coaching, and the role that training plays in each is an indispensable part of growing revenue through sales.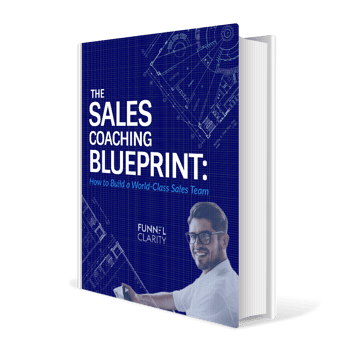 Download the free eBook:
The Sales Coaching Blueprint: How to Build a World-Class Sales Team