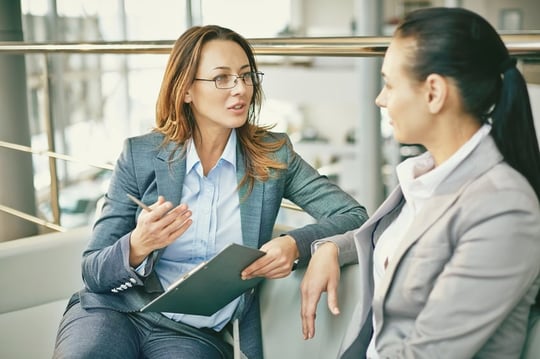 Perhaps no process in business is less understood, less scientific and more ad hoc than the sales management process. In the average company, promotions to management are based on selling acumen, those promoted are given little to no training in the area of sales management and most are faced with pressure for growth and accurate forecasts.
What a way to do business. Can you imagine taking this approach in an area like accounting, finance, R&D, etc? A great sales management process is built on one central principle: clarity of activity and execution excellence.
Contrast that principle with the areas where sellers typically have clarity... It's about outcome, not activity and execution. Not many sellers work in a company where their manager isn't clear about what target or goal they need attain. Whether it's called a goal or a quota, whether it is viewed as fair or unrealistic, sellers know the outcome they are expected to deliver. But, that isn't enough. Imagine telling someone that their goal is to "grow taller." Imagine telling a rep that by the end of the year they need to add 2 inches to their height. Good goal? Most would say it would be great to be 2 inches taller. But, exactly how to attain that goal might just be a bit vague.
Now consider the modern selling environment and how it relates to the sales management process. Reps typically have a stack of technologies integrated into their CRM. They are faced with a set of corporate constituents (finance, marketing, product development, etc.) all of whom want different metrics to cascade from the CRM. The apps stacked on the CRM offer a wide array of efficiency improvement possibilities. But, how many of these sellers know for certain:
Which activities, performed at what cadence and with what level of proficiency will allow them to hit goal.

T

hat t

heir manager is equipped to provide coaching and assistance that will precisely address where they need help.

That their organization has committed budget and time to helping them continuously improve.
If the organization cannot do these things, then managers will inevitably be driven to micromanaging. What else can they do? Rather than seeing that as an indictment, see it as the inevitable result of someone with passion for success who lacks the tools to easily achieve it.
Here are three simple diagnostic questions to know if your company has put managers in this position:
Do managers have precise knowledge of when and only when their participation in a sale is warranted?

There are only three circumstances when managers should be involved in a sale.

Do your managers know what those conditions are?
Do sellers know the precise activities they need to conduct, at what cadence with what level of proficiency to achieve their goals?

Is there an expectation that managers know

where each seller

needs coaching?

Is there a coaching calendar?



If any of the answers are negative, your managers are getting trapped in micromanagement. That's the bad news. The good news? These are easy problems to fix. The additional good news is that fixing these issues is one of the easiest paths to maximizing your sales management process, rep retention, management effectiveness and overall revenue growth.
Coach your way to a better sales culture.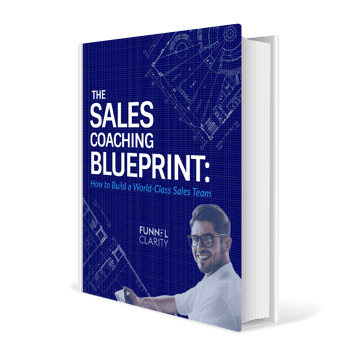 Read the eBook:
The Sales Coaching Blueprint: How to Build a World Class Sales Team